1 on 1 Training
with KENNETH WILLIAMS
With so many different ways to lose weight, an oversaturation of crash diets, and "quick fixes" to get skinny, weight is never an easy subject. For Kenneth Williams Fitness, it's more than just helping you shed the pounds; it's a lifestyle change that begins at home.
As a certified personal trainer, Kenneth Williams motivates you to achieve your next level in personal fitness. Unlike other fitness specialists, Kenneth Williams Fitness specializes in making your goals the priority and focusing on a style that gives you the best results. You will enjoy quality, personalized individual or group training in the comfort of a controlled environment.
Kenneth Williams Fitness uses unique, one-of-a-kind equipment developed just for your training purposes. Our equipment challenges all the muscles of the body to encompass a full-body, interval type training.
Apart from experiencing personalized exercises, you'll learn about nutrition including tips and advice on how to eat properly and develop healthy dietary habits.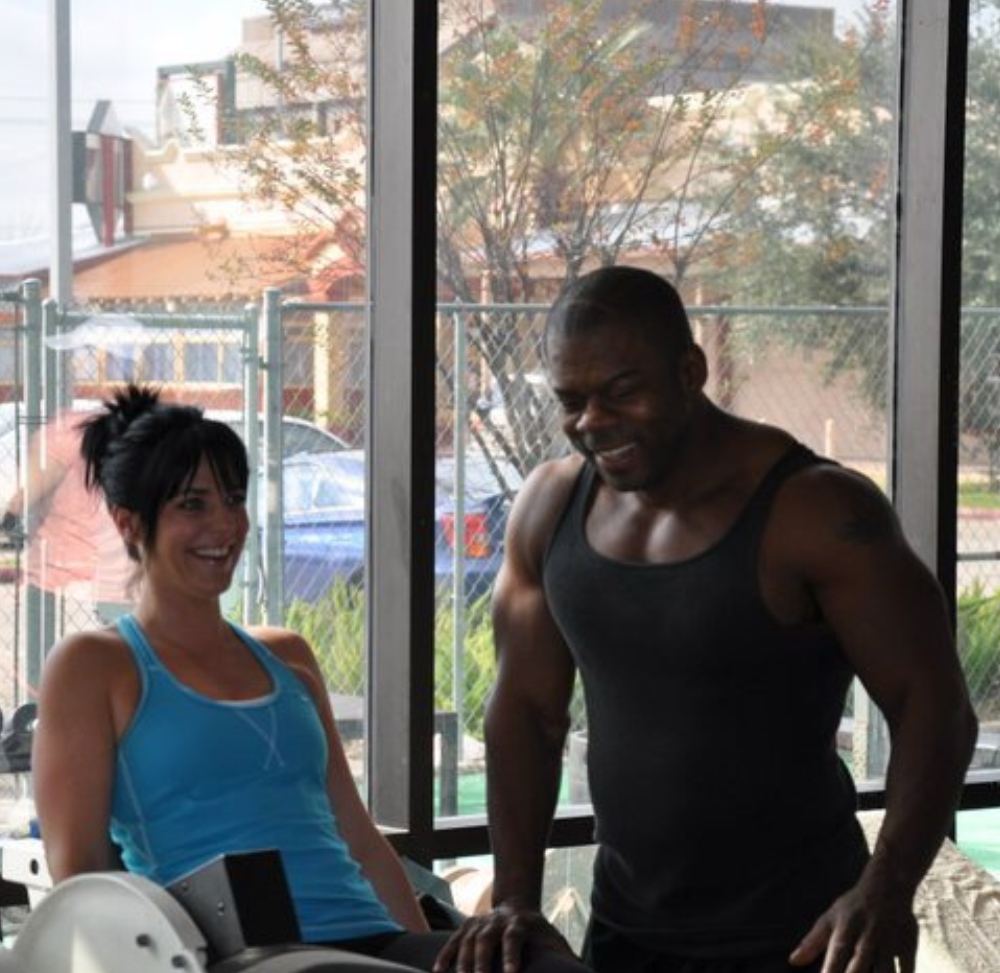 After approximately 3 weeks of the training and nutrition regime I started to see results. In the first month I lost 8% body fat and each month there after my body fat percentage and weight dropped. After 4 months and 22% drop in body fat and 18 lbs I was able to train and maintain. Kenneth provided professionalism, support and made training fun.
I dropped 12% body fat and I have kept it off. I have gained strength; endurance and I have more body definition than ever before. Kenneth created a workout and eating program that works for me. Kenneth takes the time to listen to each client and he tailors each program to help his client achieve his/her fitness goals. No two clients are the same with Kenneth. I have achieved more positive results with Kenneth's training than I have ever achieved with any other trainer, in Ohio and in Texas.
I have already lost 13 pounds and I look so much better in my clothes. My legs and arms are much more defined and my face is a lot skinnier than before. I am still a work in progress, but I am thrilled with the results so far! Kenneth is not just my trainer anymore, he is my friend. I can not praise him enough on how well he does his job and how great he makes you feel! Working out with Kenneth will change your life physically and mentally; I have never received that from anybody else out there. I never thought that I would be excited about getting to the gym at 5am and now you cant keep me away! Kenneth loves what he does for a living and it shows! I would tell anyone that is looking for a trainer to Sign up now before the secret gets out, because Kenneth is the best this city's got!
Ready to activate that summer body, no matter what season we're in? If you have decided it's time to focus on your health, KWFitness has a program for you.